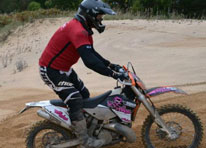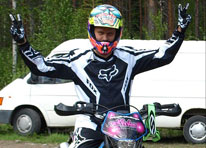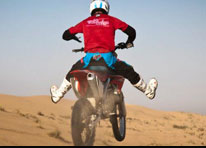 What will I get and at what price
Tampere, Finland
One day enduro experience 350¤/person including VAT.

Normal day lasts about five hours. Recommended group size is 3 to 20 people. The price includes picking up and returning to the hotel, bike, riding gear, fuel and riding tutorials.

The enduro experience will guarantee that everybody including advanced riders will get to ride enough. Also it is always possible to take a break from the riding and rest a bit in the maintenance tent, where refreshments and snacks are served!
Saarenmaa, Estonia
A weekend enduro experience 1185¤/person including VAT.